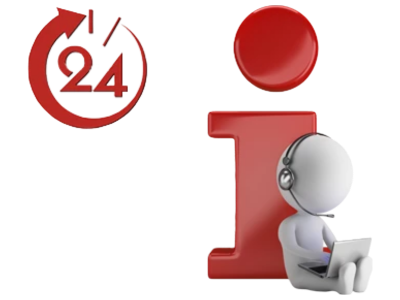 For Starters, Our Customer Support
SuiteTek Solutions has always striven to be a people–centric business. Since the first day we opened our doors to customers, we've kept a 24/7 support team available. And from the first day, our help support team has been supplying a one–hour reply time guarantee. You are able to put aside having to lose time waiting for for hours on end for the assistance team to reply – you will receive top–notch responses within just 1 hour, it is guaranteed. The normal response period is within 20 mins – we make an effort to reach the utmost level of customer service.
SuiteTek Solutions is….
---
Dedicated to YOU
SuiteTek Solutions is dedicated to helping small and medium businesses and organizations around Houston and beyond to accomplish more. SuiteTek Solutions strives to solve all IT issues so YOU can drive your business growth through first-rate technology solutions.
Here for YOU
As your strategic IT partner, SuiteTek Solutions will work side by side with you to explore your business vision and see how we fit within your company. We will then recommend and build a proper IT infrastructure to promote productivity, efficiency, and profitability.
We Can Help YOU
Through our shared vision with clients, SuiteTek Solutions strives to excel in everything we do while championing growth and maintaining high standards. Our goal is to create genuine relationships with clients and partners through continuous innovation, superstar employees, and superior customer service.